POLITICON.COM
The Hijacking of RyanAir Flight 4978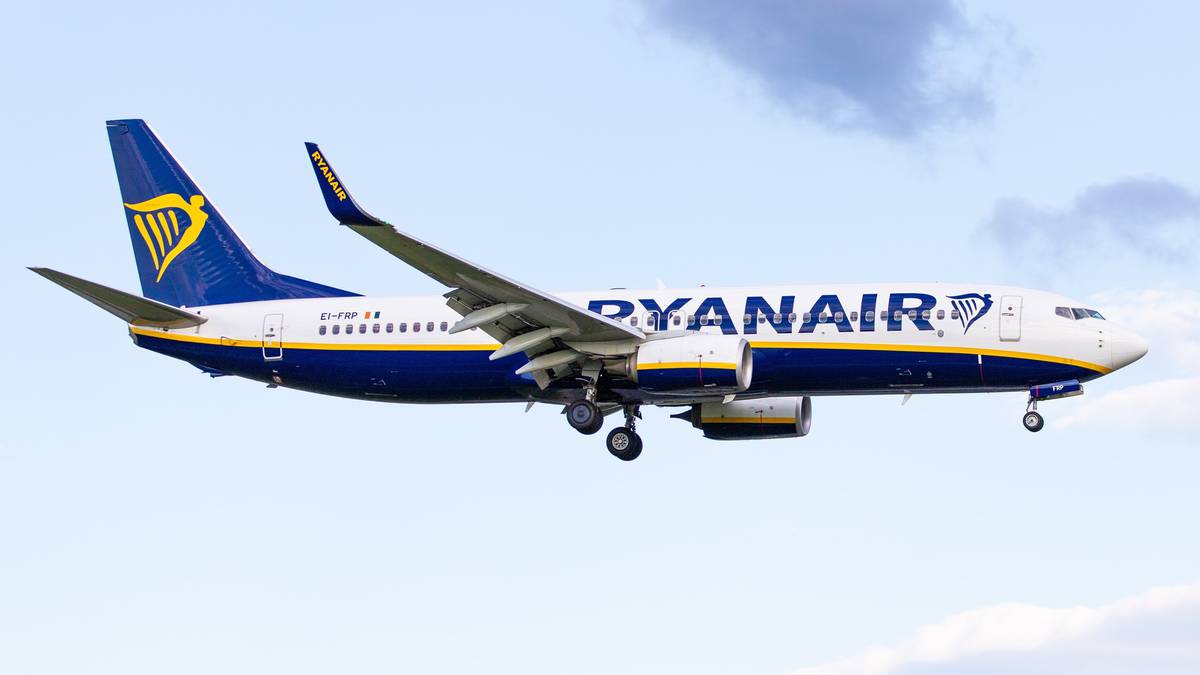 I have visited Minsk International Airport dozens of times. On each occasion, I felt an adrenalin rush of anticipation and fear as to what to expect there. It is the domain of the only remaining KGB organization of the former USSR. It is the sort of intimidating place that one breathes a sigh of relief upon exiting.
Therefore, I understood some of the genuine dread that Raman Pratasevich must have felt on hearing that his RyanAir flight was being diverted to that airport rather than landing in Vilnius, which was only minutes away.
He would also have known well that the leader of Belarus, Alexander Lukashenko, was bitterly angry at the way the Telegram Nexta channel had coordinated opposition marches last summer and fall, identifying the positions of the OMON troops and regularly outwitting them. Pratasevich was a co-founder of the channel, and despite his relative youth - he is 26 - he could be considered as one of the main enemies of Lukashenka.
All the same, the decision of the Belarusian authorities to divert the plane smacks of desperation. The world reaction could be anticipated. European Union and British flights will no longer use Belarusian air space, and the national airline of Belarus, Belavia, a small airline that already has financial problems, will be banned from most European airports. Other sanctions will follow. But they may not be the wisest response.
Belarus has been in political turmoil for nearly ten months, since Lukashenka and colleagues fabricated the results of the August 2020 elections to claim that the incumbent president had received over 80% of the vote, and his clearly more popular challenger, Sviatlana Tsikhanouskaya, less than 10%. Though Lukashenka had won previous elections with fake counts, his popularity had plummeted as a result of economic decline and his refusal even to acknowledge Covid-19 as a pandemic.
In 2020, the opposition did not come from traditional political parties, but from other factions of the ruling elite, a popular "vlogger," and a young population, savvy with social media, and willing to confront the authorities on the streets.
Tsikhanouskaya had combined her campaign - she stood for election only after her husband Siarhei was arrested - with those of two other candidates both from the ruling elite: Viktar Babaryka, a well-known banker and philanthropist; and Valery Tsepkala, founder of the Hi-Tech Park, and a former Ambassador to the United States. Babaryka's campaign manager, Maryya Kalesnikava, and Tsepkala's wide Veranika, joined Tsikhanouskaya in mass rallies around the country. They spoke with a background of music and celebration. It seemed that the whole country embraced the change.
The regime responded with savagery to the protests: mass arrests, tortures, and several murders, filling the prisons with inmates, and claiming that foreign states were behind the protests. Though the election began with claims of Russian interference, by the time it ended, Vladimir Putin was the only friend remaining for the beleaguered Lukashenka. The long-time Belarusian president emerged from his plane on one occasion in camouflage and carrying a Kalashnikov, his third son Mikalai at his side. It was an enduring image: a president afraid of his own people.
For months, a crackdown continued against any manifestation of opposition. In particular, the symbolic wide-red-white flag, dating back to the Belarusian People's Republic of 1918, was targeted. People wearing red and white, even inadvertently, were hauled off in police wagons. Tsikhanouskaya fled to Lithuania on the night of the election. The Tsepkala family moved to Latvia. Siarhei Tsikhanouski and Babaryka remain in prison. But the protests have continued in various ways, with women playing a special role. The Nekhta channel remained open while the key Minsk opposition channels were silenced - the most recent was the website tut by in mid-May.
Lukashenka clings frantically to his office. His brutality has increased. He has benefited from Russian support with media, and with a military threat. He relies heavily on his security forces and a Cabinet appointed just before the election that also has a strong military bent. His Foreign Minister, Uladzimir Makei, once considered by some a progressive force who supported dialogue with the EU, has also remained firmly in Lukashenka's camp.
The decision to force RyanAir's Athens-Vilnius flight to land in Minsk suggests the Belarusian leader has lost the astuteness that carried him through a quarter of a century of rule, mixing brutality with populism and paternalism. He has now ensured that his country is isolated, regarded as a rogue state in the same league with North Korea, and he himself as a president with little legitimacy or credibility. Putin has taken advantage of Lukashenka's weakness to push for deeper integration, signaling the likely end of thirty-year independence.
Western leaders should take this situation into account in imposing further sanctions and consider who they are really hurting. Belarusians do not wish to be isolated. They demanded a new future last summer. Punishing Lukashenka is fully justified. But the EU, United States, and Canada should continue to engage with civil society and seek ways for peaceful change.

---