POLITICON.COM
Poroshenko: An oligarch seeks a second term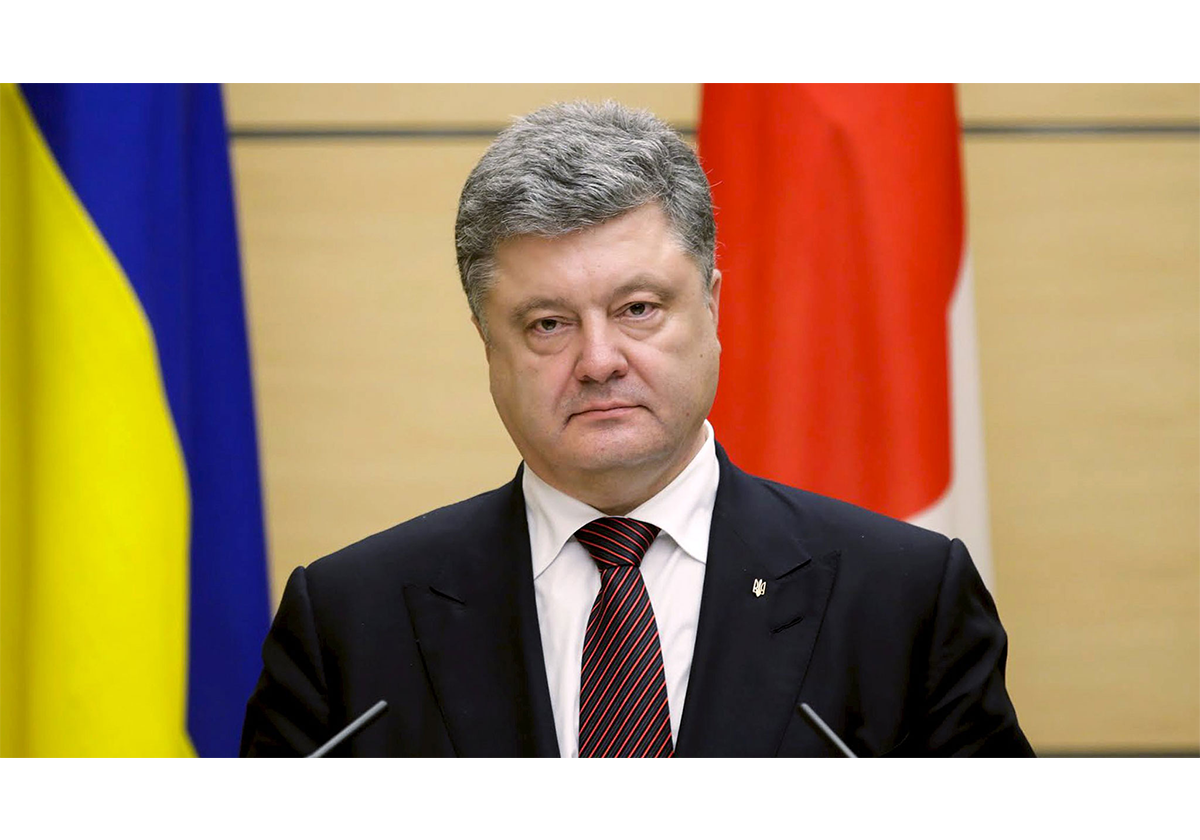 Petro Poroshenko is running for a second term as president of Ukraine, a feat attained to date by only one of Ukraine's four presidents since the country became independent in 1991 (Leonid Kuchma 1994-2004). Does Poroshenko deserve another term? Does he have a chance of achieving that goal?
Poroshenko has a lengthy political background, first entering Parliament in 1998 as a member of the United Social Democratic Party under Viktor Medvedchuk, a close ally of Russian president Vladimir Putin. He was a co-founder of the Regions Party that achieved power through the presidency of Viktor Yanukovych, who was removed after the Euromaidan protests of 2013-2014. He was a supporter and financial backer of the Orange Revolution of 2004, after which he became Secretary of the National Security and Defense Council. Under Viktor Yushchenko he also served as Foreign Minister, and under Yanukovych he was Minister of Trade and Economic Development.
His shifts of alliance led one analyst (Taras Kuzio) to refer to him as a 'political chameleon'. He was also a very prominent and wealthy oligarch as the owner of Roshen chocolate manufacturers, and Channel-5 television network, which provided him with significant political influence. In the summer of 2014, after the tumultuous and tragic protests in Kyiv, he was elected president, defeating his arch-rival Yulia Tymoshenko in the second round of the elections.
He came to office with a mandate, essentially, to clean up Ukraine, resolve the impasse with Russia in the Donbas and the annexed Crimea, place the country on a more stable footing, and move the country decisively toward the European Union, starting with the signing of an Association Agreement rejected by his predecessor. He also supported the Minsk Accords of February 2015, to remove heavy weaponry and forces from the war zone, and to amend the Ukrainian Constitution to provide more autonomy for the Donetsk and Luhansk regions.
Five years on, the population of Ukraine is weary of his presidency. Opinion polls indicate that almost 70% of respondents distrust him, the highest by far of any candidate in the 2019 presidential campaign. His positive ranking is around 13%, putting him in a close race for second place with Tymoshenko, with a political neophyte actor and TV star Vladimir Zelensky enjoying a healthy lead (over 20%) with the election less than three weeks away.
Poroshenko has adopted an election slogan of "Either me or Putin," which many saw as insulting to his opponents as signifying that only he could be trusted to stand up to the Russian president. Another slogan—'there are many candidates, only one president'—was a direct copy of Putin's own slogan in the Russian presidential elections of 2012.
Earlier signs stating "Army! Language! Faith!" were plastered around major Ukrainian cities, embracing three areas of his campaign: building up the army, prioritizing the Ukrainian language, and separating the Ukrainian Orthodox Church from Russian control.
The reality is that it is rather late to construct an image of a determined fighter for Ukraine. That, he may be, but on several other levels, the presidency of Poroshenko has fallen well short of expectations.
Ukraine today is the poorest nation of Europe, surpassing in this regard even Moldova. In part, this decline could be explained through losses of important economic territories as a result of a conflict with Russian-backed separatist. Crimea was not a great loss in economic terms, but Russia's construction of the Crimean Bridge over the Kerch Strait and a naval buildup in the Azov Sea has virtually curtailed sea trade between the port of Odesa and the ports of Berdyansk and Mariupol in Donetsk Region.
But it can also be explained by the failure to end corruption and oligarchic control of Ukraine. While some oligarchs have been weakened—Firtash and Kolomoisky being the most obvious examples—others have thrived, such as Henadii Boholyubov, Yuriy Kosik, Kostyantin Zhevago, and not least Poroshenko himself. Others have survived the losses incurred through the conflict and revived their businesses, including Rinat Akhmetov and former president Kuchma's son-in-law, Viktor Pinchuk. All the above are billionaires, contrasting with the fate of most of the population over the past five years.
While the army has been strengthened under Poroshenko, paramilitary armed groups that have loose attachments to the government have thrived. The National Corps, which developed from the notorious Azov Brigade and the C14 group have organized mass marches, attacks on Roma camps, LGBT marches, and others, without the slightest protest from the Ukrainian president. If these groups have attachments to the government, it is to former Governor of Kharkiv and now Interior Minister, Arsen Avakov, but Poroshenko has been notable for his silence in condemning the attacks. At present, these armed bands operate freely and with impunity.
The Memory Laws of 2015 resulted in the opening of formerly banned archives of the KGB as well as removing Communist statues, emblems, city, and street names. But they also continued and deepened a protest of developing a national narrative heroizing wartime nationalists that caused Ukraine's closest EU ally, Poland, to respond by declaring the 1943 massacre of Poles in Volhynia by the Organization of Ukrainian Nationalists as an act of Genocide in July 2016. Such measures also tend to divide rather than unify a country that was badly shaken by the events of 2014-2015.
The five years of Poroshenko have been notable for the resignations of reputable foreign-born ministers: Aivaras Abromavičius (Lithuania) as Minister of Trade and Economy (2014-2016), Alexander Kvitashvili (Georgia) as Minister of Health (2016-2018), and Natalie Jaresko (USA) as Minister of Finance (2014-2016), as well as Prime Minister Arsenii Yatseniuk (2014-2016), who criticized the president for failure to enact 'real changes' as the IMF threatened to withhold credits if further progress was not made in reducing corruption.
Poroshenko appointed former president of Georgia, Mikheil Saakashvili as governor of Odesa region in May 2015, granting him Ukrainian citizenship with a task of combating corruption. Eighteen months later, Saakashvili was dismissed, and he blamed Poroshenko for hindering him in carrying out his task. In July 2017, Poroshenko abruptly stripped Saakashvili of his Ukrainian citizenship. The initial appointment may have been the president's chief error, but his behavior subsequently does him little credit.
Perhaps above all, Ukrainians are frustrated with the lack of change: dozens of cases against corrupt oligarchs have never made it to court. The deaths of the 'Heavenly Hundred' in Kyiv's Maidan in February 2014 have resulted likewise in very little. Not a single perpetrator has been brought to justice.
Four members of the High Council of Justice have been accused of corruption. Likewise, according to Oleg Sukhov writing in Kyiv Post (December 21, 2018), the principal Anti-Corruption Court has halted several cases of various crimes including in July 2018, one for embezzlement involving the son of Avakov, Oleksandr. Sukhov also noted that when the government released the frozen funds of the All-Ukrainian Development Bank managed by Yanukovych's son Oleksandr, some $2 billion of these funds were transferred to Poroshenko's International Investment Bank.
This is today's Ukraine and it is not substantively or materially different from the Ukraine of Yanukovych. It is simply more respectable in its presentation. Poroshenko has the funds and power to challenge again for president but it is hardly surprising that many Ukrainians are looking for something different. As noted by seasoned Ukraine analyst Timothy Ash: "Poroshenko is the archetypical representative of the Ukrainian oligarchic establishment – everything that many Ukrainians simply abhor." But they could well suffer five more years of the same.
About the author:
David R. Marples is a Canadian historian and Distinguished University Professor at the Department of History & Classics, University of Alberta. He specializes in history and contemporary politics of Belarus, Russia and Ukraine. He authors several books and numerous articles on history and current political matters in Belarus, Russia and Ukraine.

---