POLITICON.COM
What is behind new contacts between Belarus and Iran?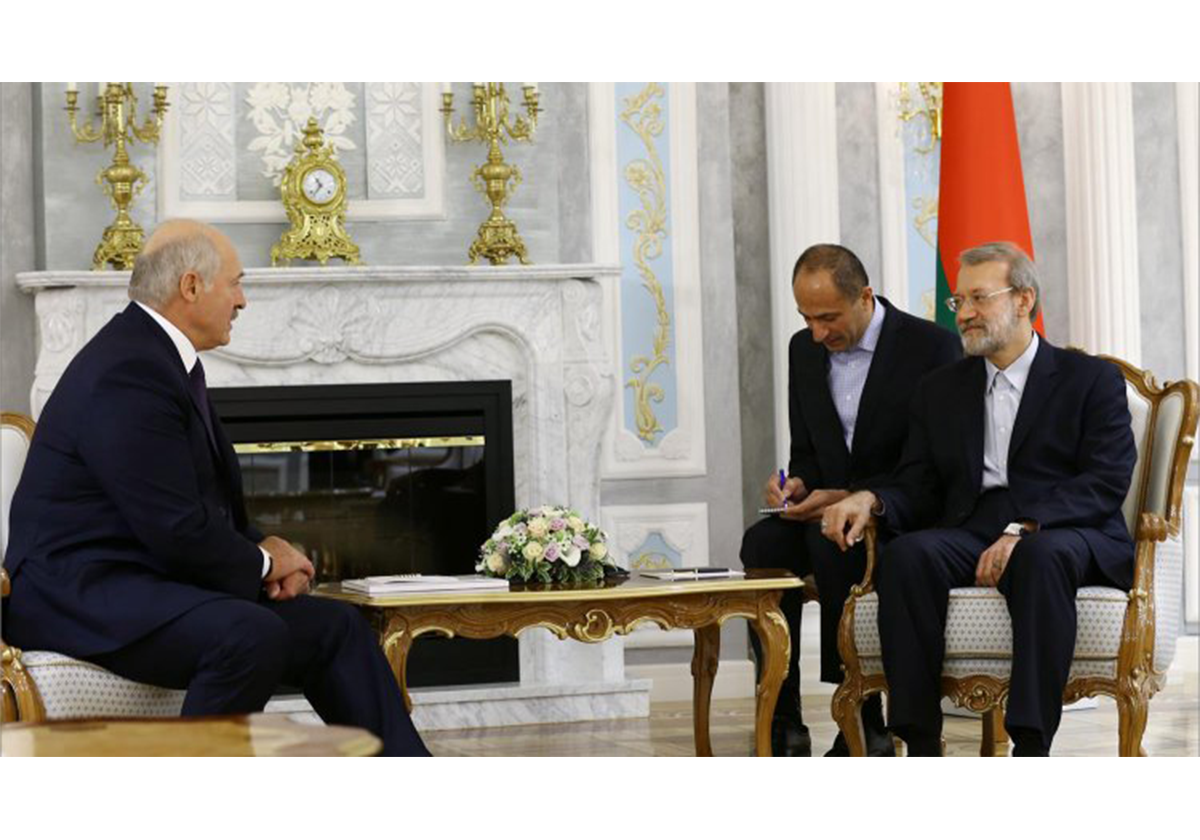 On 7 September 2018, Speaker of the Iranian Parliament, Ali Larijani had a meeting in Minsk with Belarusian President Alexander Lukashenko. It is a significant visit since the bilateral relations have greatly weakened during the last four years since Belarus had started its rapprochement with the West.
The official statements on the meeting have already raised up numerous discussions in the Belarusian mass media. Firstly, the Belarusian President traditionally complained that the mutual goods turnover between the countries was very low. In Lukashenko's view, it could and should reach the amount of USD 1 billion. This amount has already become a magic figure in Belarus's official declarations on its relations with any country from Asia, Africa or Latin America regardless any real economic situation and perspectives. The Iranian case is not an exception. The table below illustrates the dynamics of Belarus's export / import to / from Iran in 2011-2016 (in USD mln.):
| | | | | | | |
| --- | --- | --- | --- | --- | --- | --- |
| | 2011 | 2012 | 2013 | 2014 | 2015 | 2016 |
| Export | 129.8 | 111.5 | 46.2 | 96.9 | 58.6 | 72.4 |
| Import | 8.9 | 9.1 | 9.6 | 9.8 | 11.7 | 5.6 |
| Total | 138.7 | 120.6 | 55.8 | 106.7 | 70.3 | 78 |
However, the most interesting results followed in 2017. While the Belarusian export to Iran remained in its frames (72.4 mln. USD), the Iranian import to Belarus unexpectedly grew to an unbelievable USD 81.8 mln. Any attempt to find the reasons for such a dramatic improvement on the Belarusian market faces great difficulties. The official Belarusian statistics provides a very detailed commodities nomenclature. However, a researcher can trace only USD 21.497 mln. from the total of declared USD 81.8 mln.
It seems that the lost USD 60 mln. (almost 75 per cent of the total import) are connected to the alleged supplies of the Iranian oil to Belarus in February 2017. In its official press release, the National Iranian Oil company quoted the words of the Iranian Minister of Petroleum Bijan Zangeneh. According to him, Belarus received 2 million barrels of oil in two cargoes from Iran. Other sources reported about 600,000 barrels of light and heavy oil lifted by the Belarusian oil company Beloil Polska (registered in Poland). No further information followed. The official website of the National Iranian Oil Company does not provide any other information about its further cooperation with Belarus. It seems that this petroleum (if it was purchased at all) has never entered Belarus. The reasons why this happened, are more or less clear. The purchase was made during a new energy conflict with Russia, when the guarantees for full-fledged oil supplies from Russia to the Belarusian oil refineries became uncertain. Some experts believe that alternative suppliers are used by Belarus to improve its positions in negotiations with Russia, while others believe that crude oil supplies are necessary for a narrow circle of the Belarusian elite who has to complete the previously made contracts with buyers of the Belarusian oil products or Russian crude oil resold by Belarus.
The problem lies in price. The Belarusian propaganda used to blame Moscow in blocking alternative oil supplies to Russia. Taking into consideration the problems with logistics, no attempts to import crude oil from Venezuela, Azerbaijan or Iran were successful because of price. Thus, the Iranian oil appeared to be at least 10 USD per barrel more expensive than the Russian fuel. So, one may not exclude a possibility that the oil under consideration was not purchased at all or sold immediately in Poland.
The issue of Belarus's desire to purchase Iranian crude oil was allegedly discussed during Lukashenko's meeting with Larijani. These negotiations coincided with a new Belarus-Russia energy dispute. Moreover, a meeting between Alexander Lukashenko and Vladimir Putin is planned to be hold on September 21. However, it seems that Belarus's declarations about new possible oil suppliers produce a very little effect on Moscow. Russian experts are perfectly aware that no country can offer Belarus such beneficial terms of oil and gas supplies as Russia does. It is also very unlikely that Belarus would risk alone to purchase Iranian crude oil within the frames of the renewed U.S. sanctions against Tehran. Such a step would cause only a negative reaction in Washington and would not be supported by Moscow.
Probably, Minsk is going to play its traditional role as Russia's auxiliary instrument in dealing with problematic countries. The case of Iraq can serve as a good example. In 2014, immediately after the Western sanctions against Russia were introduced, Belarus unexpectedly intensified its contacts with Iraq. The Belarusian Minister of Foreign Affairs Vladimir Makey paid two visits to Iraq (while in 2003-2014 there were no visits on such level at all). Experts believe that these visits were inspired by Russia to assure the official Baghdad that new sanctions would not affect the bilateral relations, particularly in supplying Russian weaponry to Iraq. For example, even 6 Russian SU-25 aircrafts purchased in 2014 by Iraq were originally presented as Belarusian ones.
We may assume that the current situation in Iran is quite similar to the Iraqi case of 2014. Belarus plays a role of an additional instrument to sustain Russia's full-fledged cooperation with Iran even after the renewal of the American sanctions against Tehran. Moreover, such a role will strengthen Lukashenko's positions in his negotiations with Putin. Perspectives of Iranian crude oil supplies to Belarus seem unrealistic and being mainly propagandistic in nature.

---