POLITICON.COM
Islamic Revolutionary Guards and the Problem of Drug Trafficking in Iran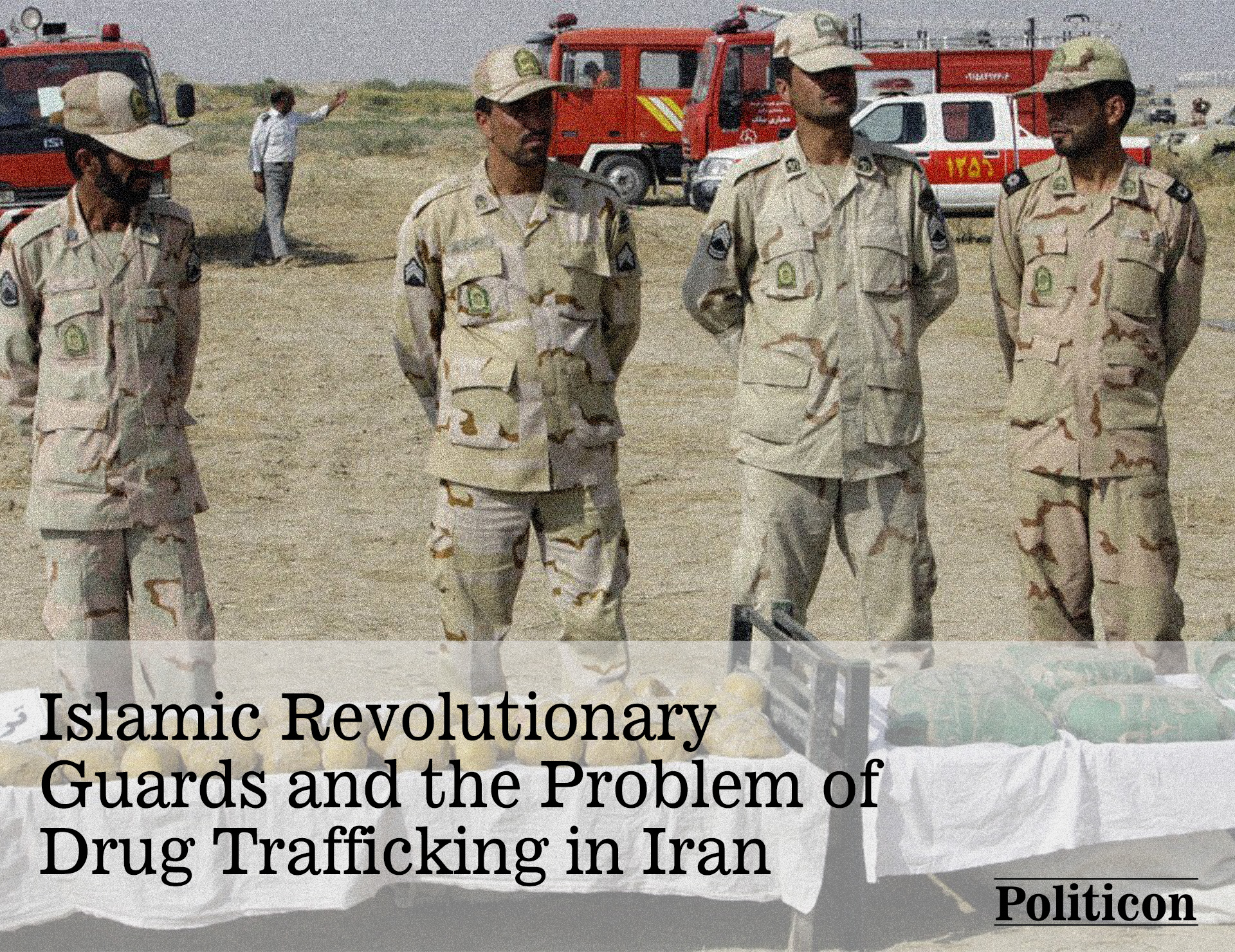 Grand Ayatollah Ruhollah Khomeini, shortly after the Islamic Revolution of 1979 in Iran, established the Islamic Revolutionary Guard Corps (IRGC), also known as the Sepah-e-Pasdaran (Pasdaran / Guards, Sepah /the Corps1). During the Shah's era, 'the revolutionary children' of Khomeini were the poor and marginalized thugs with a desire for violence. According to Article 150 of Iran's Constitution, the IRGC is responsible for "protecting the theocratic order and Islamic laws and morals".
The corps are particularly influential in executing Iran's foreign and security policy. According to Sazegara, for properly fulfilling its strategic objectives, the IRGC has a country-wide infrastructure of branches and military facilities, established its networks for intelligence gathering, namely the Unit of Reservation of Information. It exists in parallel with the Ministry of Intelligence and is highly influential. Like the ministry, their intelligence units operate both internally and externally. The corps is also responsible for the Shahab intermediate-range ballistic missile program and controls Iran's nuclear weapons program.
One of the strategic objectives of Sepah is the export of the Islamic revolution, and the Quds Force is in charge of this. This elite unit uses terrorist and subversive methods to fight Iran's enemies. They provide operational support to revolutionary and anti-American groups and infiltrate Shiite and other Muslim populations to create civil and political infrastructure to support Iran's plans. These proxy groups are used to disguise Iran's cross-border terrorist activity. The primary ally of the Quds Force is Lebanese Hezbollah, created with the support of the IRGC. The IRGC is also present in the country's legislative branch through its retired officers. They occupy a substantial number of seats in the Iranian parliament (The Majles). They persistently expand their political profile and suppress political opposition, thereby acting as the power brokers in Iran's political decision-making processes. The revolutionary guards 'actively prevent steps towards democratic reforms' and clamp down on public protests. They gained absolute control over the media (radio and television networks) by granting political and bureaucratic positions to prominent media figures.
Download the full paper from here

---