POLITICON.COM
Same old faces, different issues? Western analysts debate Ukraine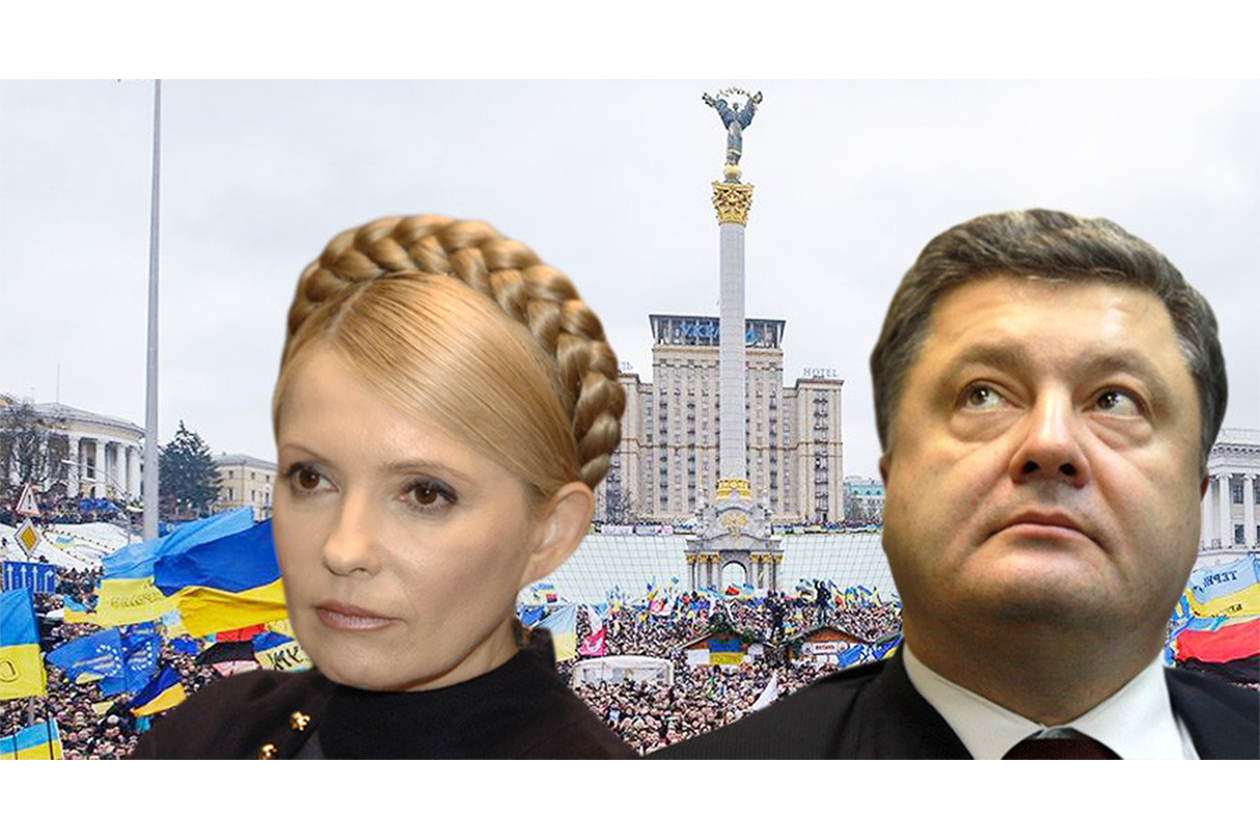 Barring some unforeseen late events, the second round of the Ukrainian presidential elections this spring is likely to see a repeat of 2014, with incumbent Petro Poroshenko facing his long-time adversary Yulia Tymoshenko.
Dealing with realities, there are likely four candidates with the financial and organizational backing to stay in the race: Poroshenko, Tymoshenko, Zelensky, and Boiko. The latter, a former Vice Prime Minister under Yanukovych, is associated with the Opposition Bloc, and has little chance with his major potential support being in the occupied eastern zones. Zelensky is a TV personality with no political experience and indeed no policies. The most recent polls show that although Tymoshenko is leading, Poroshenko's campaign has some momentum and the two are likely to lead the first round of voting.
The contest seems to have polarized Western analysts. Taras Kuzio, who three years ago dismissed Poroshenko with disdain, noting correctly that Poroshenko was one of the five original founders of the Regions Party that brought Viktor Yanukovych to office in 2010.
He also revealed that among his [Kuzio's] interviews with government troops in the conflict zone he could not find a single voice of support for the president. Yet he has now performed a volte-face and is supporting Poroshenko in the 2019 campaign.
In turn, his former idol, Tymoshenko is now compared to the late Hugo Chavez and current/recent leader Nizolas Maduro of Venezuela and would lead Ukraine to authoritarianism. Kuzio seems particularly incensed with German analyst Andreas Umland, who maintains that Westerners would do well to take heed of Tymoshenko's campaign as she is well ahead in opinion polls and likely to win, with polls leads in 22 out of 25 regions.
Perhaps the question to ask of Kuzio, who has never been the most reticent of commentators, is what has changed in three years for him to change his views so radically? His answer might be—as he has stated—that Poroshenko is the only political leader in Ukraine to stand up to Russia and ensure that Vladimir Putin has "lost Ukraine for good" through attaining independence for the Ukrainian Orthodox Church, cutting off communications, etc. While the Russia comment is far-fetched, it is true that Poroshenko has adopted the role of patriotic defender of Ukraine.
Whereas Umland and Kuzio are both, to some extent at least, Kyiv-based observers, those more distant have also come under fire of late for what appear to be naïve and uninformed comments on the current situation in Ukraine. The Kyiv Post devoted an editorial to demolishing a recent commentary by Alexander J. Motyl for being out of touch with reality. In turn, supporters of Motyl, whose views have always been quite optimistic on Ukraine's reforms and changes, rushed to his defense on social media.


---