POLITICON.COM
How Karabakh war affected Armenia's politics and economy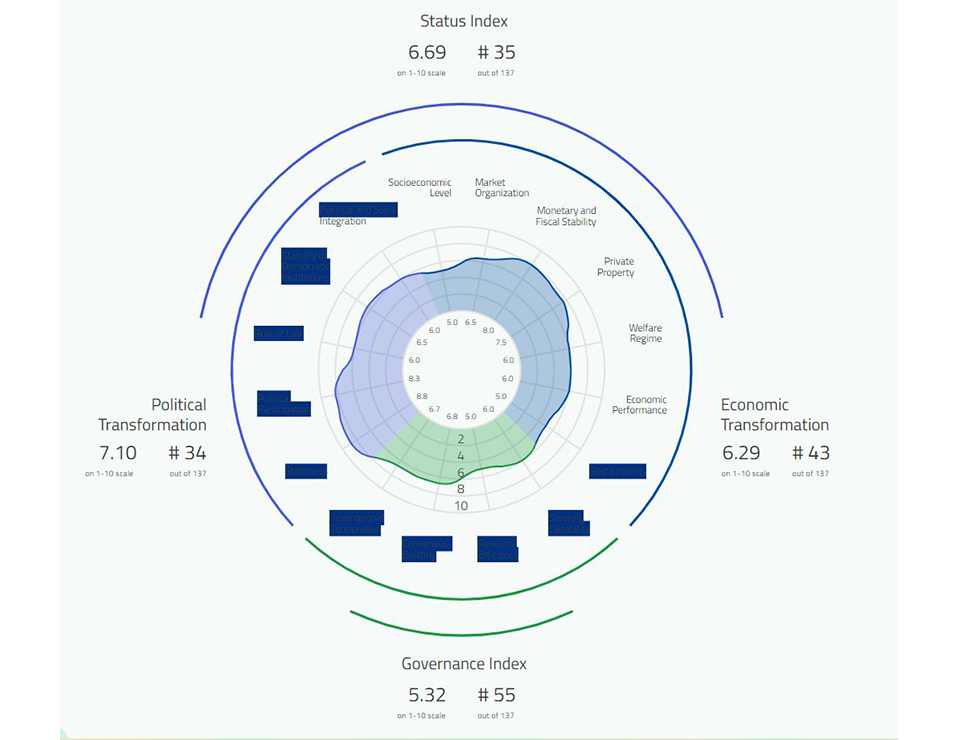 Background
Various communities have been living in the South Caucasus region which has been populated for more than 1.8 million years. This region is the best example of diaspora because of its multi-ethnicity. A variety of religions, cultures, and nations have been living here and this variety resulted in various conflicts and disputes. These disputes gave rise to the collapse of the Federation of Soviet Socialist Republics (USSR). The oldest and most prolonged conflict is the Nagorno-Karabakh (the conflict between the Republic of the Armenia and Republic of Azerbaijan) which was followed up by the war of 1988-1994.

Nagorno-Karabakh was historically and internationally considered a part of Azerbaijan. However, in 1991 Armenia attacked and gained control of Nagorno Karabakh, and also occupied more than 20 percent of Azerbaijan territory. This unforeseen attack forced one million Azerbaijanis to flee their homes, alongside 20000 people were murdered by Armenian forces. On 12th May 1994 two sides signed the Bishkek Protocol, which was bargained by the Federation of Russia.

On 27th September 2020, both sides were accused of bombing the region's residential areas. The war killed thousands of people, but after 44 days, on the 10th of November, a peace agreement was signed between Russia, Azerbaijan, and Armenia. According to this agreement, Russia will keep its 2000 troops between Azerbaijan and Armenia for the next five years, led by General Muradov to maintain peace between these two nations. Azerbaijan requested Turkey to stand its troops in Nagorno-Karabakh.
How the war started
From 27 September to 10th November, Armenia and Azerbaijan fought the second major war over the Nagorno-Karabakh region and adjacent districts of Azerbaijan which were occupied by Armenia in the early 1990s. Armenia faced a devastating defeat and its leaders agreed to sign an agreement that promises withdrawal of armed forces by December 1, 2020. The Karabakh war transformed the social, political, and economic environment in Azerbaijan. The conflict generated mixed emotions amongst the masses. Most of the public supported the government's policies regarding the conflict.
Author's two cents
As a student of political science, the author believes that wars are never a solution to any problem, whatever the conflict is, a reflected nation must always proceed through dialogue. The Karabakh war of Armenia and Azerbaijan resulted in a total loss, both on the lands of Armenia and Azerbaijan. The republic of Armenia is already a developing state, after the war, its economy and financial conditions got worse. I have mentioned the analytical comments of some native students.

Jamila Mammadova, a master's student shared her perspective with the author. She is of the view that wars only bring destruction for the masses, and this war did the same. Armenia does not have an economy to continue war and occupation. The Karabakh war had a negative effect on the country's politics, economy, and overall peace. According to Mammadova, Armenia is not a strong nation as the rest of its neighboring countries and its enemies. Its economy was brutally disturbed by war, it faced a setback politically and psychologically.

Armenia was thought to be a democratic state but war showed how undemocratic state it was. Most of the public attacked government buildings in the name of protest. Recently a photo of a smoking guy sitting in a government building got viral, later that same guy got killed by his government. The event of war busted the bubble of its residents. Armenian diplomacy was ruined with war as this country was short of its resources.

A well-developed country needs lots of artillery and economic resources to fight its enemy, whereas Armenia was a week state and a landlocked country. A landlocked country cannot gain much from the war. The only thing that it gained was some natural resources from the occupied state of Azerbaijan. War leaves very strong and long-lasting effects on the country and its citizens. The loss is felt for many years and generations. Some analysts are of the view that Armenia had to bear the loss of Nagorno Karabakh, but according to Jamila Mammadova, NK was not theirs in the first place. So technically and historically Azerbaijan only restored and regained its territorial integrity. Armenians have to bear the loss of the war; they have to look for peace and look forward and hope for a better and peaceful future. They should not let themselves get brainwashed by the Government regarding greater Armenia. They need to work on their economy, need to build a better export system, should step forward to create a better defense ministry. Armenians need to restore their sovereignty and solve their internal problems regarding their native's immigration from Armenia towards the west part of the world. The need of the hour for the politicians and government body is to introduce international, national, and regional projects to support its economy. Armenia is situated at a very optimum place on the world map it can use its land as a transit country and can pave a route for its neighboring countries to use Armenian land as a route to travel to other countries.

Nikol Pashinyan was expected to resign but he did not, and according to Jamila, he would have resigned earlier in November last year. If, however, he resigns it is already too late and this resignation will not affect the peace settlement.

A recent graduate of Master in International Politics at KU Leuven, shares his perspective about this overall war scenario. Jeyhun Aliyev says: "Armenian politicians realized that they have made a big geopolitical mistake against Russia and Turkey." Due to the closed border with Turkey, its economy was already in deep crisis, it got worsened with the loss of land and the disastrous virus.

Jeyhun Aliyev is of the view that the war ended with changes that were not expected and thought of by the nationals. Armenian political mindset must have also changed a great deal. Initially, Armenia had an upper hand, it was capable of negotiating on Nagorno Karabakh with Azerbaijan. Earlier, it had a superior position, as the whole Karabakh was under its de facto control. But now, it is presumed that the only reality for Armenia is coexistence.
The aftermath of war
War came to end after six weeks of bloodshed and armed conflict. Sooner or later, the warring countries realized that war is of no use. After lots of lives were lost and the economy devastated, a peace treaty was signed. Armenia, Azerbaijan, and Russia signed an agreement to end this chaos. This conflict badly affected Armenia's economy and politics. It also reformed the complications of a conflict between Azerbaijan and Armenia.
Post-war Armenia and Azerbaijan
Armenians and Azerbaijanis both nations met with the psychological trauma of war. The war-faced countries turned into wastelands with abandoned bunkers and dugouts. The absence of life can be felt in most areas. Abandoned uniforms and military equipment are the symbols of hopelessness and a disaster-stricken country as well. One of the members of Azerbaijan's news agency shares her feeling in these words: "It looks like a hell, it used to be so green, it's a place that was so famous for its cotton, grapes, and sheep".
Conclusion
We are living in an era where the world is a global village, the moment someone shoots fire or performs an unusual act, he/she is in news within 24 hours. It is best to retain peace on this planet, for the wellbeing of all countries, it's best to encourage table talk and healthy discussions for every conflict.

---