POLITICON.COM
Call for young researchers from Georgia, Armenia, and Azerbaijan on the geopolitical shifts in the South Caucasus region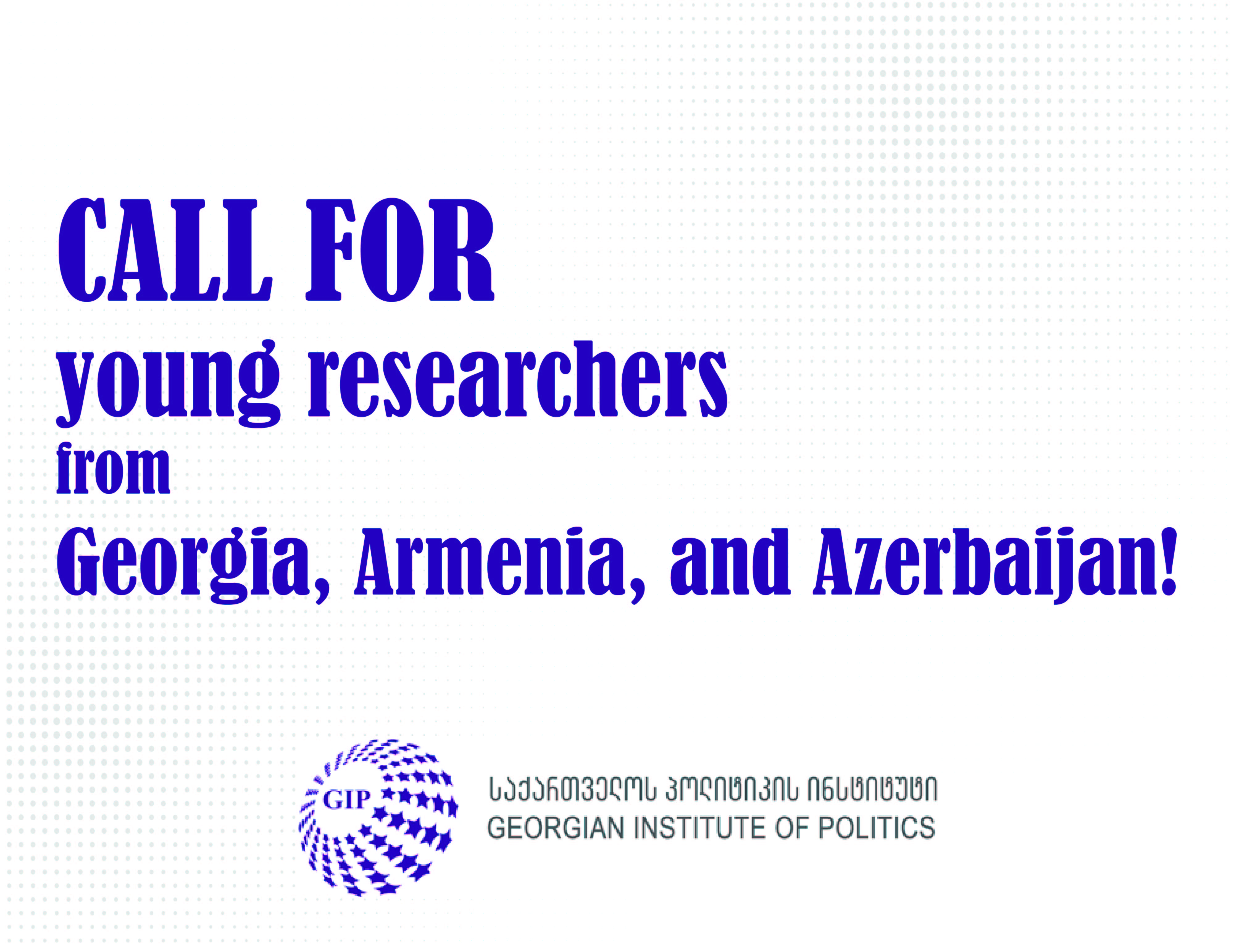 Georgian Institute of Politics (GIP) together with the Heinrich Boell Foundation Tbilisi Office – South Caucasus Region is launching the call for the research proposals that address the geopolitical shifts in the region and their consequences for the South Caucasus (SC) states and the EU.
In the framework of the project, the organizers are pleased to announce a call for two young researchers from Georgia, Armenia, and Azerbaijan – overall six young fellows from the South Caucasus region. The topics for policy briefs should relate to:
Conflicts and security
Energy efficiency
Changed the transitory functions of the SC states
The role of regional actors, such as Turkey, Russia, and Iran
Economic, social, and political perspectives of the SC states
The role of the hard and soft powers in the region
The EU policies in the SC states
European integration perspective of the SC states.
All six selected researchers from Georgia, Armenia, and Azerbaijan will take part in the series of kick-off online workshops first in May and the second in September 2021, and Summer Academy in Georgia, which will take place in July 2021. The research process of the selected young professionals will be supervised by the GIP. The policy briefs should be written in English. Their length is limited to 2,000-2,500 words. Policy briefs will be publicly presented before the representatives of academia, civil society actors, scholars working on the relevant foreign policy issues, or students interested to learn more.
Eligibility – the Criteria for Selecting Young Researchers:
MA degree in political science, international relations, or other social science disciplines. Ph.D. students or Ph.D. degree holders from Georgia, Armenia and Azerbaijan will be given a priority
Age – up to 35
Fluency in English
Excellent writing and analytical skills
Good verbal communication skills
Interest and some background on SC regional politics and preferably previous publications on the related issues
A good track record of publications is an advantage
Commitment to take part in the kick-off and follow-up workshops, Summer Academy, and the online presentation of the policy briefs.

---