POLITICON.COM
Applying cultural diplomacy to overcome political distress: The case of Azerbaijani - French relations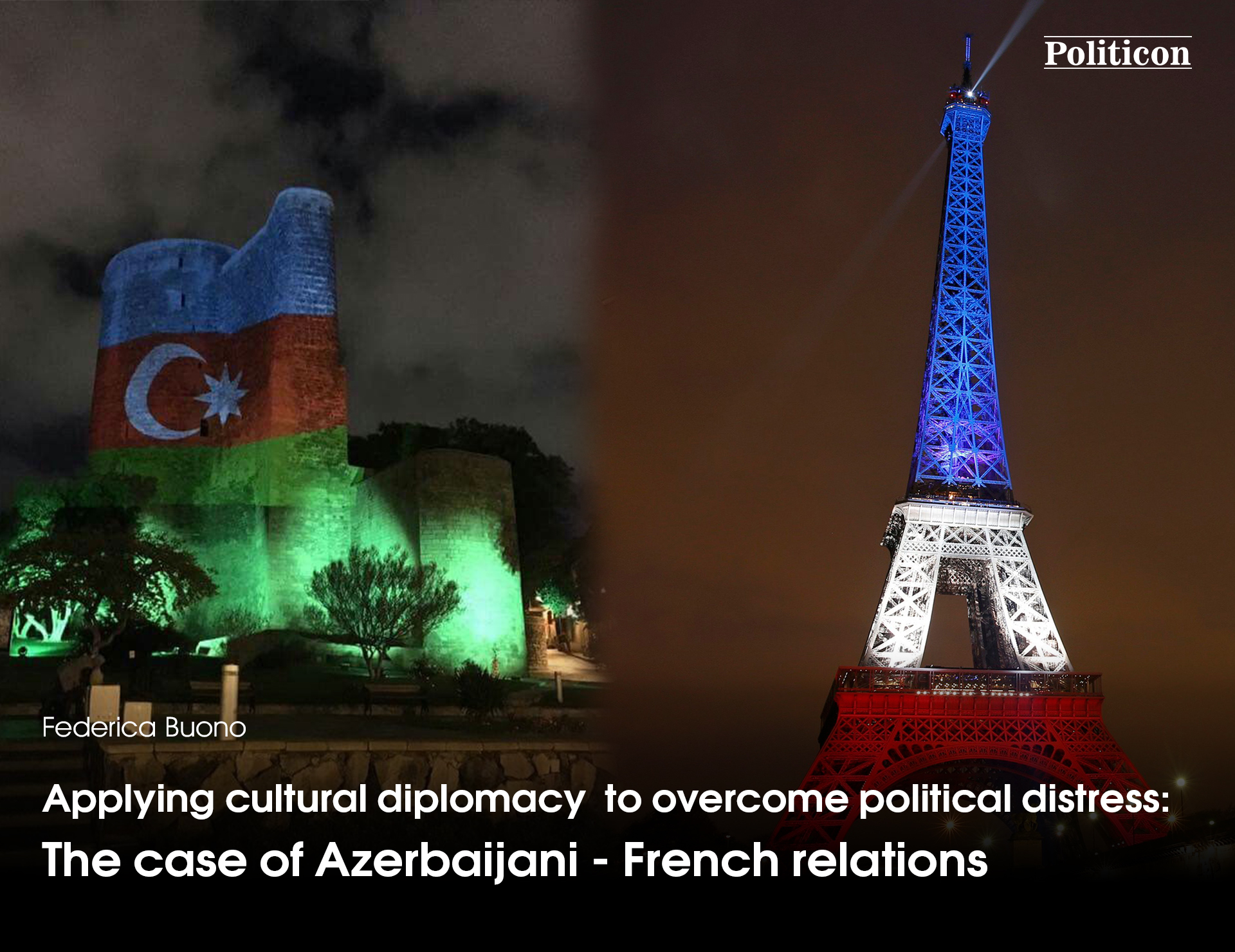 The purpose of this work is to illustrate which line of communication is adopted by Azerbaijan in its relations with the French Republic. The focus is on how culture can, in some cases, be a tool for softening some sharp aspects of the Azerbaijani-French dialogue. In pursuing this goal, there is an attempt to understand how and when the Franco- Azerbaijani relations have been articulated historically and what it is instead set on today. In the view of these considerations the paper presents a tripartite structure and it follows a deductive logic approach, meaning that from a general conceptual description of what public diplomacy is, the attention gradually shifts on a specific case study, which is the one of Azerbaijan in its relations with France from a cultural point of view.
The first chapter is of the theoretical nature, and it explains the concept of public diplomacy, its definition, how it differs from the traditional one and its connections to cultural diplomacy. It presents the state of the art related to this general topic, meaning what the scientific literature has been writing and collecting so far in relation with public diplomacy, trying however to subsequently highlight the most salient and useful features for the preparation of this paper.
The second chapter illustrates how the France-Azerbaijan connection originated after the latter's declaration of independence. It thus covers, the first steps of their diplomatic collaborations with reference also to the first point of contact between the two countries, dating back to 1919.
Finally, the third part examines how Azerbaijan implements the cultural actions towards the French Republic, which initiatives are being pursued in this field and the response of the latter.
The idea behind this paper is that cultural diplomacy contributes to the branding of a country, and by promoting its national interests, is capable of filling certain gaps or weaknesses of the country. In its cultural relations with France, Azerbaijan is a great example related to this concept. Culturally, the country has much to offer, having historically been a meeting point of numerous peoples and ethnicities. Taking advantage of this element to position itself under international attention, Azerbaijan promotes itself as a country that strives for the rapprochement of peoples on the basis of universal, spiritual values and mutual understanding.1
Therefore, the promotion of national cultural heritage in the world through cultural exchanges, exhibitions, and displays could be an effective way to entertain diplomatic relations with a country considered daunting from the point of view of political dialogue.

---